Cricket Season is one week away
Unfortunately the weather has disrupted our pre-season training schedule. With the constant rain today and another 8 to 15 mls forecast for Saturday we are cancelling Saturday morning's junior training session.
The season for all junior teams commences next weekend and mid week training will continue for the rest of the season. Saturday training is now finished.
TEAM SELECTION

The lockdown has reduced our normal 7 week pre-season period to just 3 weeks and the rain has also washed out a number of training sessions. This has made our grading process very challenging. We grade for safety reasons because apart from Rookies, junior teams play with a hard leather ball. While batters must wear protective gear including helmets, fielders are expected to get their body behind the ball and reaction time is critical. Fielding including catching and throwing are part of our grading criteria.
We readily admit that we don't always get the grading process right but we make no apology for making safety our number one priority. Any player who is clearly in the wrong team will be considered for a regrade (up or down) after a few weeks so we do expect some movement of players between teams.
As a club, one of our biggest challenges is to maximise player retention and experience tells us that players who enjoy some on-field success want to return next season. Playing in the right grade, with and against players of a similar skill level provides players with the opportunity to perform with the bat or the ball.
We are very strong in our A grade teams having won the 14A and 16A premierships last season and our Under 12 A grade team finished runners up. As such, some talented players and mainly bottom age players will miss selection in our A grade teams. Again, good performances in lower grades will warrant promotion. While we anticipate some parents may think their child is being placed in a lower grade team than expected, the selection panel have done their best based on several factors including last season's stats plus batting, bowling and fielding performances at training. In a pandemic environment, we should all be pleased the boys and girls are back playing community sport.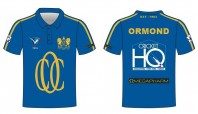 A couple of extra things to note:
The Under 16s - we have two full teams plus 4 extra players. We are chasing other clubs in a bid to field a 'combination' team with them but aren't having much success on the eve of the season. We are liaising with SECA to ensure these players play this season.

Anyone who has not yet received their Ormond playing/training shirt can collect it at any of next week's training sessions at the E E Gunn Reserve nets - Monday, Tuesday or Wednesday. Special thanks to Darren Seymour for helping with apparel distribution. He also has access to the stock of long white playing pants (with the Ormond logo) as well as hoodies, shorts , beanies and club caps.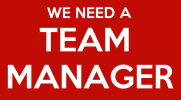 Each team requires a team manager and currently we only have a team manager for the 14A team. Please step forward if possible and the role includes:

- Sending a weekly team email regarding match details
- Bringing the stumps, balls, scorebook, boundary cones and scoreboard to games
- Entering the match scores into the MyCricket system.
The fixtures will be released next week and team managers will advise venues and opponents early next week. Here are the full team squads and please contact us urgently if your child is not listed. We will communicate separately with the Under 16C players during the week.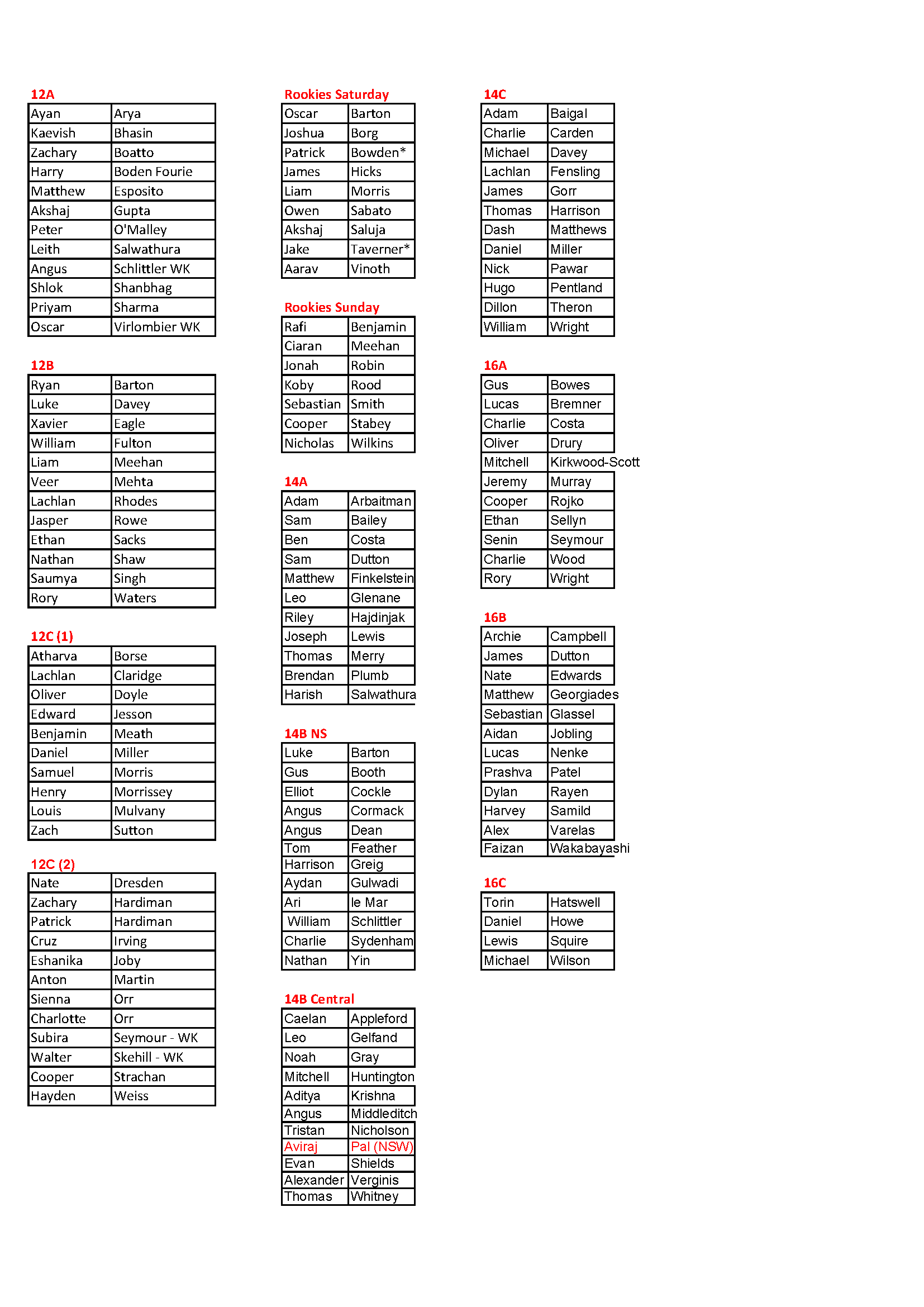 Pat Camm
Junior Coordinator
juniorcoordinator@ormondcc.com.au