OCC Juniors Selected in Australian U17 Squad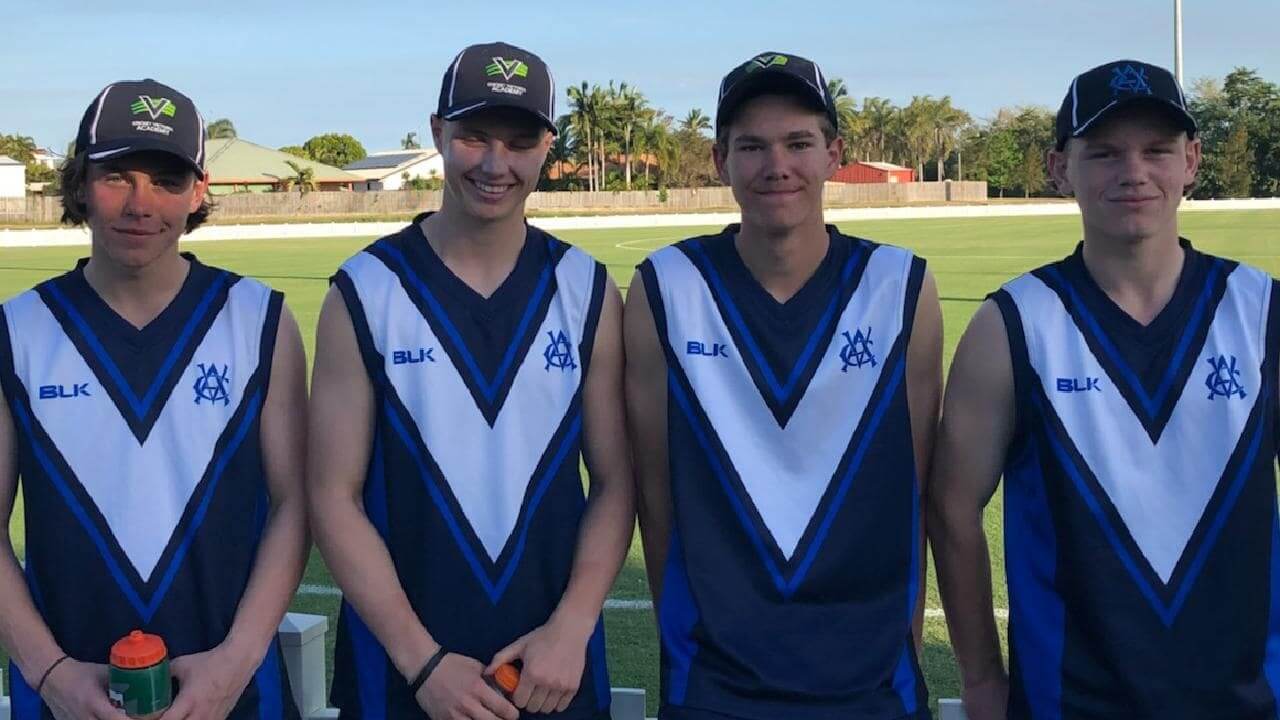 Zac Sleeman (Far Left) & Bailey Moon (2nd from Right) have been selected in the Cricket Australia U/19 Squad
The Club is proud of our Junior Development Program which has seen 7 boys move to Premier Cricket in the last 2 seasons.  In the recent Under 17 National Championships 3 Ormond Boys represented Victoria, Miles Sellenger (Captain) Bailey Moon and Zac Sleeman.  All three have been involved in our Back to Back Craig Shield Titles as well partaking in our Winter Programme run by Pat Camm.
All three boys had fantastic carnivals, with both Zac and Bailey being honoured with selection in the Cricket Australia U/17 Squad to take on the remainder of Australia at the upcoming U/19 National Carnival.
Congratulations and Good Luck to all OCC Juniors at Premier Level.