Russell Oaten 500 OCC Games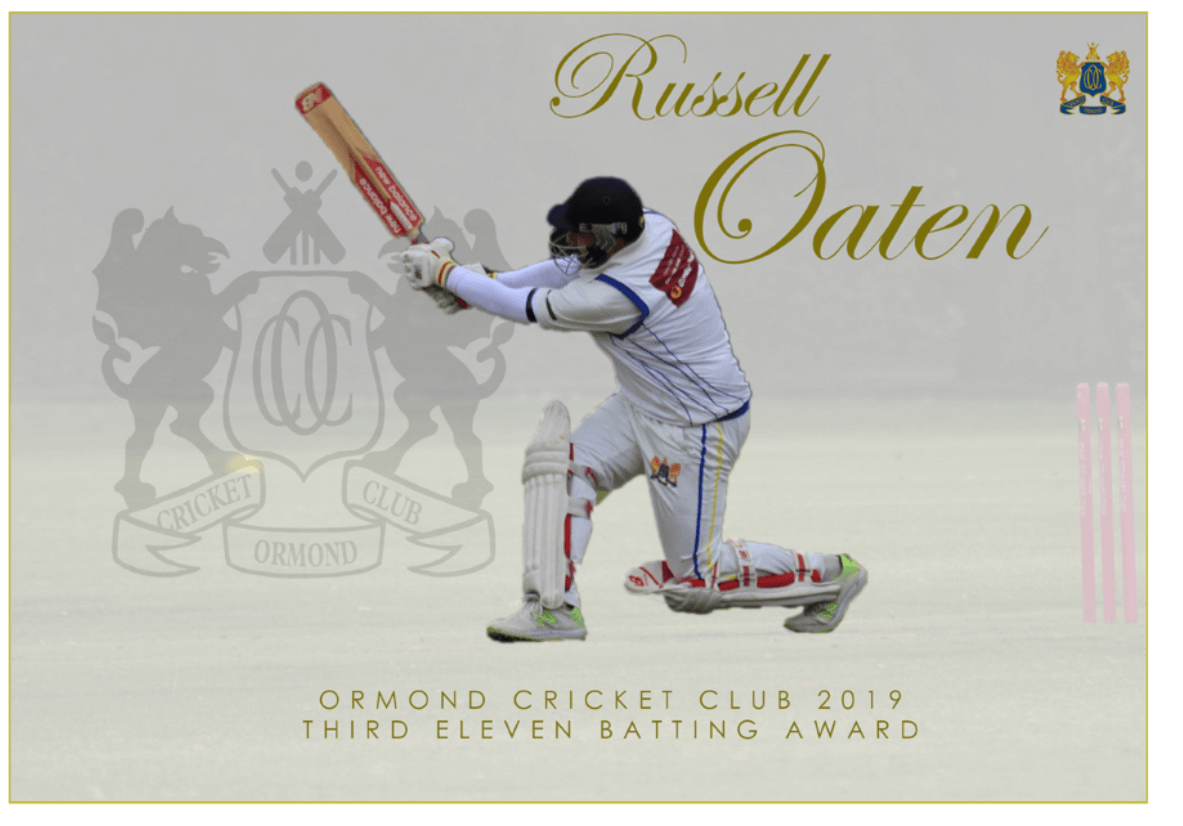 Club Legend Russell Oaten this week will be playing 500th game for the Ormond Cricket Club, which is an amazing achievement.
Russell (or Tanned as he is now affectionately called) commenced as a junior at Ormond in 1975/76, where he played 66 matches between the Under 14's and 16's.
Russell's senior career commenced in 1981/82, where his current 433 games include 241 at 1st XI level (3rd overall behind John Craig 303 and Mike Patterson 247).  A member of the VSDCA 200 club, Russell's 1st XI career has spanned over 27 seasons, and has included stints as vice captain of the 1st XI team.
Russell has won multiple batting awards at 1st XI level with a highest score of 159 vs Mount Waverley in the 2nd XI in 2006/07, and is now as proficient with ball as he is with the bat.
Off the field, Russell has served the club in many roles, and has been awarded with the Ted Plant award for services to the club on two occasions.
From all at the OCC and wider VSDCA community, we stand to acknowledge Russell Oaten in his 500th Game.
There will be a BBQ back at the clubrooms on Saturday the 16th of December to congratulate Russell on this amazing feat.
#TANNED500