Vale Stephen Ambler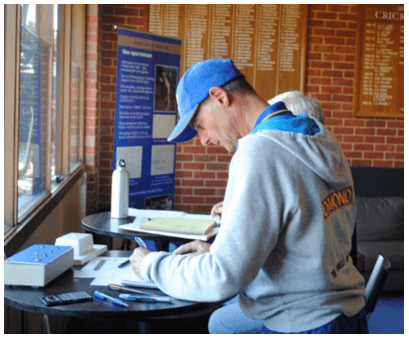 Vale Stephen Ambler
It is with immense sadness that I write to inform you all of the passing of Steve Ambler today, after suffering a heart attack late last week.
A life member of the Ormond Cricket Club (inducted in 2015), Steve played 132 games for Ormond after making his debut in 1975. Coincidentally he was the 132nd player to play 1st XI Cricket at Ormond. Post his playing days he also took on the role of 1st XI Team Manager and Scorer, something of which he enjoyed.
He was a great friend and mate to many of us, sharing a Pimms or three to talk about cricket and his beloved Tigers.
On behalf of all of the past players, our deepest thoughts and condolences go out to Brian and the Ambler family at this time.
We have lost a good one gents, far too early!
RIP mate
#132
https://www.heraldsun.com.au/leader/inner-south/sport/steve-ambler-who-has-died-at-aged-61-is-remembered-as-a-fine-sportsman/news-story/6326243fb1b862e4e42a7736b8c6752c?fbclid=IwAR0VayD997WDTdjDBkFPhRTiEeT79Ua57CU4Jz59c3cFL-dYrq2OD4tJ9tw
The Memorial Service to remember Steve Ambler (#132) will be held at the EE Gunn Reserve Pavilion on Tuesday 5th February, commencing at 2pm