Welcome to the 2022/23 Junior cricket season!
Welcome to the 2022/23 cricket season!
After the last 2 pre-seasons being interrupted by COVID outbreaks and lockdowns we are looking forward to a 'normal' season including a return to 2 day games for both juniors and seniors.
Junior pre-season training is scheduled to commence on the morning of Saturday August 27 (weather permitting). This will be an outdoor training session at the nets at E E Gunn Reserve located at the end of Foch Street in Ormond (just next to the railway line).



Training for the various age groups (Under 12 Rookies, Under 12 Teams, Under 14s and Under 16s) will be staggered across the morning per the times below. Note, the age of players on August 31, 2022 determines the player's age group.
Under 12 Rookies - 8.45am - 9.30am - Mainly players from last year's Master Blasters Program (Note - players should be 9 years of age or about to turn 9)
Under 12 Players - 9.30am - 10.45am - Last year's Rookies and A,B,C & D Grade
Under 14 Players - 10.15am - 11.45am - Players aged 12 & 13 as at August 31, 2022
Under 16 Players - 11.30am -12.45pm - Players aged 14 or 15 as at August 31, 2022
For players aged 5 - 8 please refer to the Pathway information below and our Junior and Master Blaster Programs. There is a clear pathway for young cricketers and as a guide, players should be about to turn 9 years of age before they play Under 12 Rookies.
We anticipate the junior season will commence in the second week of October which means we have 7 weeks of Saturday pre-season training sessions. You will be notified of any changes to the training schedule by email so please add us to your safe sender's list to avoid emails going to your junk email folder. If your child is NOT intending to play this season we would appreciate an email notification to help us with our planning.

The club's first priority is to establish player and team numbers so we have opened registrations. To register your son or daughter for juniors (not Junior Blasters or Master Blasters) click on the 'JUNIOR REGISTRATION' tab opposite.
All junior players (Under 12, 14 & 16) must register online and pay their club membership subscription ($350) through this link. If you don't know your child's 'Player ID' you can click on the link - Forgot My Cricket ID and then search for the player by name. Please do not create a new player ID unless this is your child's first year of cricket.
This season we will again appoint professional coaches for our junior teams. This is a major point of difference compared to other local cricket clubs and is a big factor in last season's extraordinary on-field results. If your child is planning to play cricket this season you MUST register as soon as possible. Registrations will close on August 31 so we can comply with the team nomination deadline provided by South East Cricket Association (SECA) plus apply for grounds with the City of Glen Eira.
Last year we had a number of disappointed players and parents who missed the deadline so we urge you to register immediately.
GUIDELINES FOR JUNIOR CRICKET - THE CRICKET PATHWAY
For parents of boys and girls (aged 5-8) joining the club to participate in our Blasters Programs we provide the following information:-
As per the above pathway guidelines, for children aged 8 and under we offer the Woolworths Junior Blasters and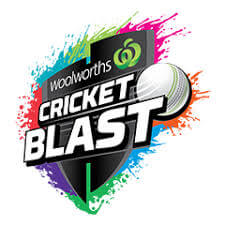 Woolworths Master Blasters Programmes:
JUNIOR BLASTERS - ages 5 to 7 – Skill Development Focus - Saturdays: 9am -10am at E E Gunn Reserve – Main Oval – Malane St, Ormond . Proposed Start Date - October 29 through to March 4 2023 (with Christmas break 24/12/22 to 28/1/23)
Cost is $99.
To Register:
Register HERE for Junior Blasters Register HERE for Junior Blasters

MASTER BLASTERS - ages 7-9 – Modified Games – Soft Ball - Saturdays: 9am -10.30am Venue: E E Gunn Reserve – Main Oval – Malane St, Ormond. Proposed Start Date - October 29 through to March 4 2023 (with Christmas break 24/12/22 to 28/1/23).
Cost is $99.
To Register:

Any questions regarding Junior or Master Blasters please contact blasters@ormondcc.com.au

Kind Regards
Pat Camm
Junior Coordinator
Ormond Cricket Club
juniorcoordinator@ormondcc.com.au